Hi everyone,
I am having a problem with my m13. I cant seem to update it. I have read through almost EVERY thread but either 1, i dont understand as i am very new to these MIDI stuff etc. or 2, the solution doesnt work.
My problem is that after i go through the long upgrading, the m13 still remains in the FLASH UPDATE mode and nothing happens. When i turn it off and on, it still remains in ver 1.04.
The steps that i go through:
1) Downloaded MIDI-OX
2) MIDI port routing (i have tried USB2.0-MIDI -> MIDIOUT2, and also triend USB2.0-MIDI -> USB2.0-MIDI, both doesnt work)
3) SynEx (change delay to 101, i have tried the original 60milsec as well but both didnt work)
4) I have tried swapping the MIDI inputs in->in out->out, in->out out->in. Both didnt work
5) I basically tried everything i can think of
Here is a picture for reference: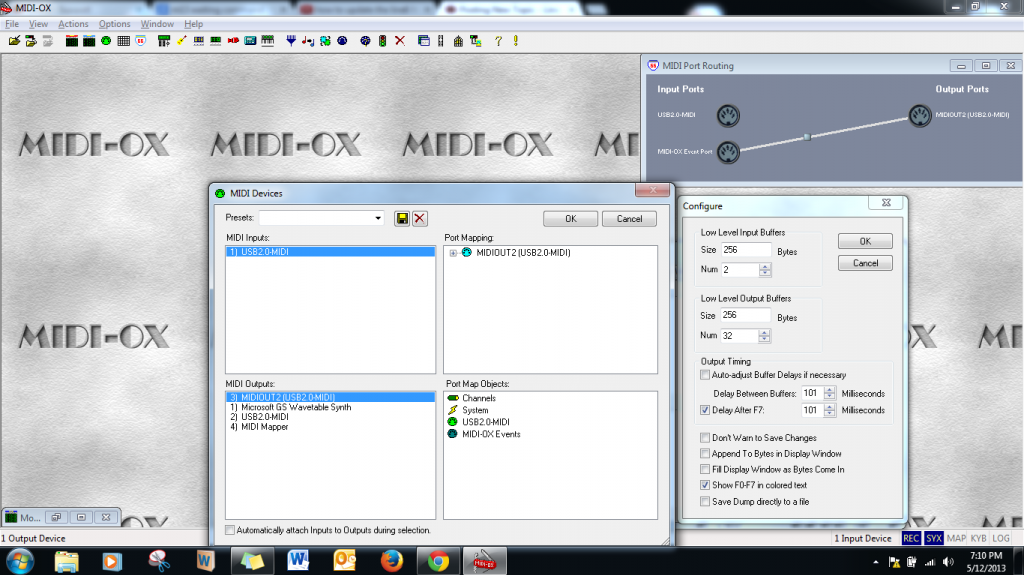 Can someone please help me, i have tried troubleshooting for 2 days straight and i am getting quite frustrated.
Thanks in advance!