Hi All!
This is my first post to the forums so I thought I'd share my main HD 500 patch. I use this patch for recording and live direct to front of house and it covers pretty much everything I need really well. I really love this tone! Thanks L6! :-)
Here's a screen shot of my patch setting: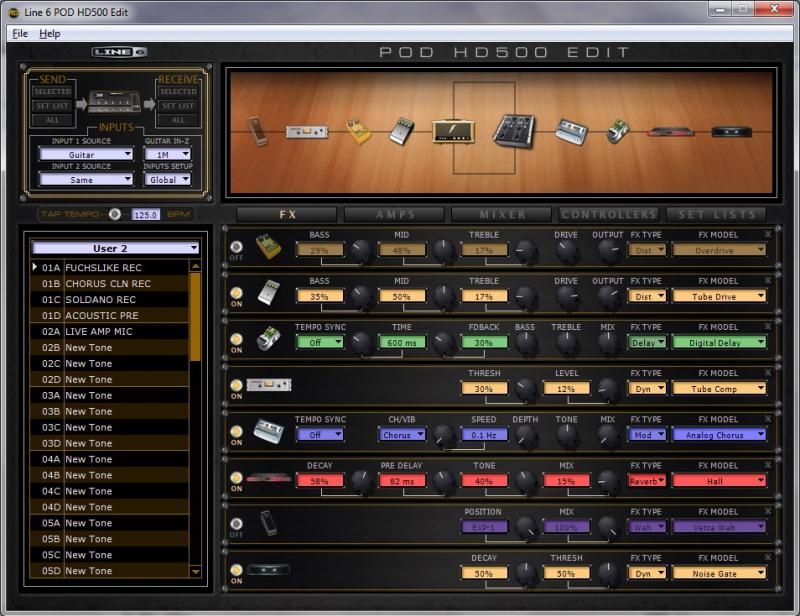 *Ok I checked it out and uploaded this to Customtone: http://line6.com/cus...ne/tone/219961/
Edited by dtdonicht, 15 September 2014 - 05:18 AM.